Who are you? Please tell us about your background.
I am Rolf Mesterton, a former entrepreneur, now an old-age pensioner trying to adjust to retirement somehow. It is not that easy. There used to be a joinery workshop called Puunveisto Oy owned by Carl-Gustav Hiort av Ornäs, making furniture designed by Ornäs. At first, I worked for him, but when Hiort fell ill, I continued with the business of Puunveisto.
How did you get involved in Puunveisto Oy in the first place?
I've always been very interested in cars, and when I was young, I worked in the automotive business. My father was the director and purchasing officer of Stockmann's furniture department and it was through him that I got the job with Ornäs. Of course my father knew Hiort very well because they did business with each other. Hiort once asked my father whether I was interested in the furniture industry at all, and because car sales were slow, I decided to give it a try.
What was your job description and how did it develop over the years at Puunveisto?
At first, I was a jack of all trades there – I worked in deliveries, accounting and sales. Then at some point Nalle decided that he wanted to set up a store in central Helsinki. At the building stage, I spent long days there, sometimes evenings and nights too. And when the store was finally opened, Nalle had a heart attack almost at once, and everything was left for me to take care of. So my job description developed kind of automatically.
How would you describe Hiort af Ornäs, known as Nalle?
He was very kind to me and everyone else, he was a real gentleman. Of course, if there was something to comment on he did so, but things can be said in so many different ways. He was never rude about anything – at least the first word was never rude, but it could come later at some point if there was a reason for it. When he came to the workshop, he was usually wearing a bow tie, so he had this aristocratic aura about him. He trained and educated me, and taught me a great deal about life.
What was the most popular product in your time, or which product was manufactured most?
The Mandariini chair, we succeeded to sell hundreds of them for ship restaurants. The other one was the Pajatso sofa. It was so affordable and versatile, suitable for many places, for example as a spare bed.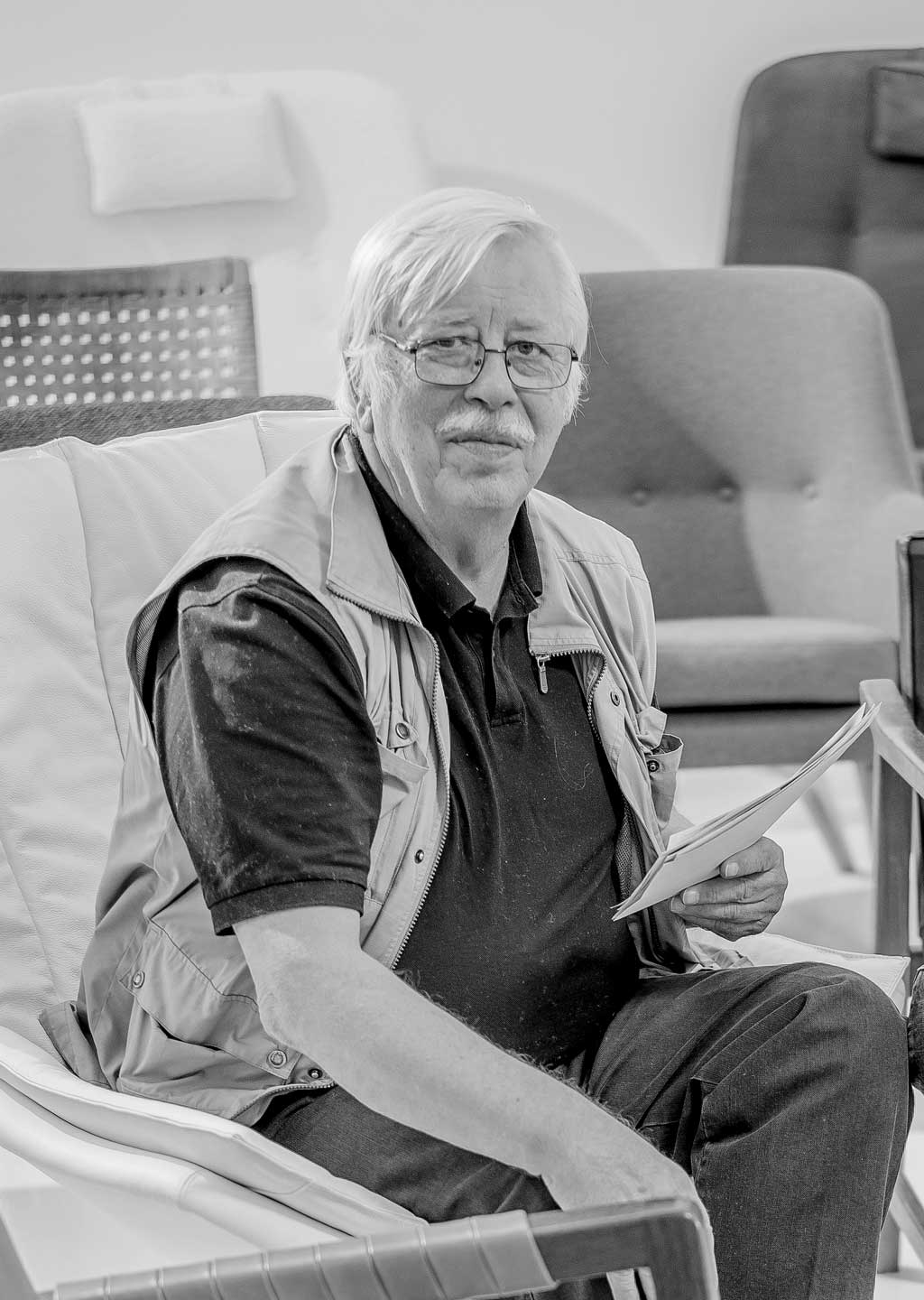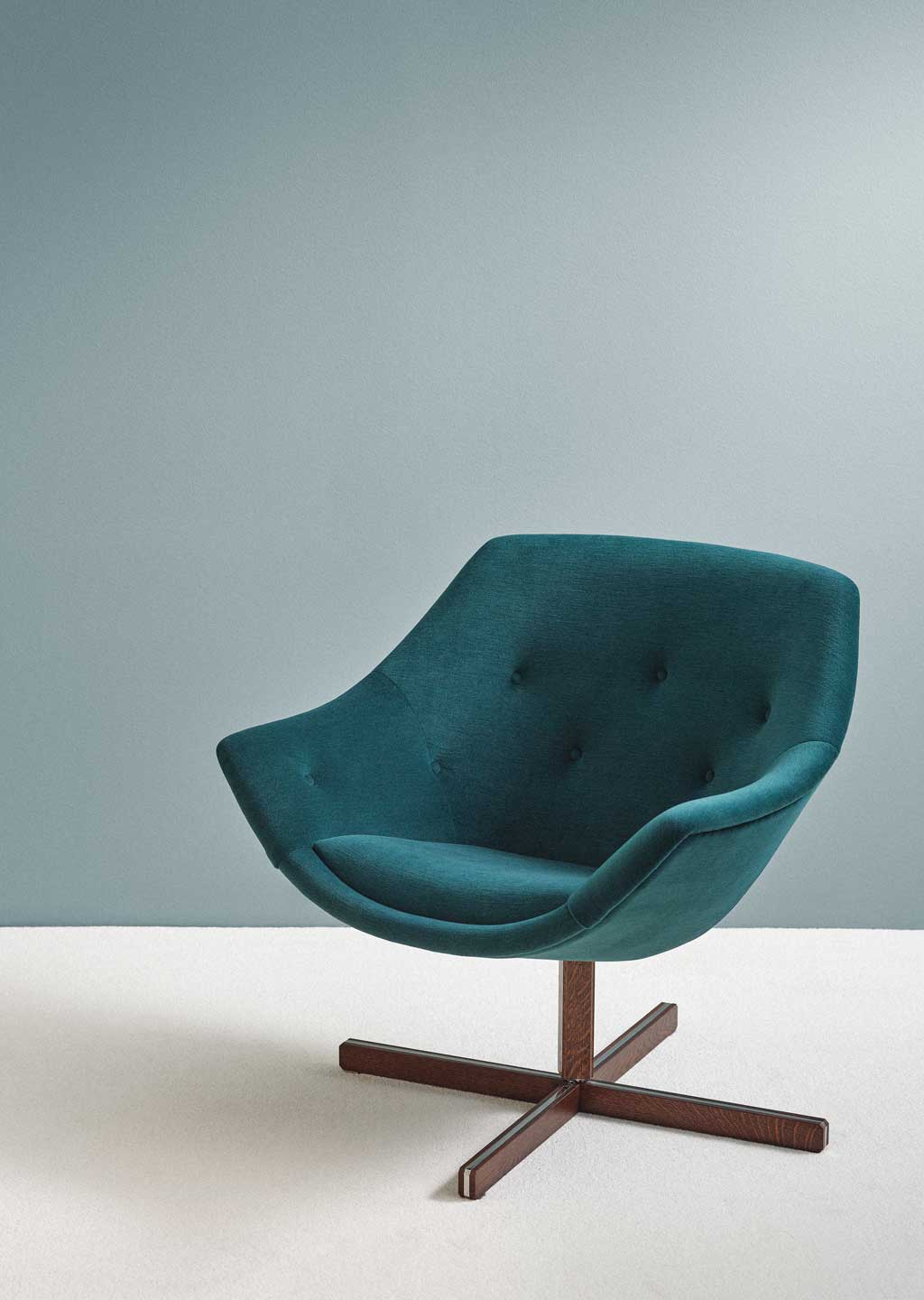 How big a role did export trade play at that time and can you remember any examples?
Some products were sold to Sweden, through Nalle's contacts in Stockholm. Of course Puunveisto had agents, too, but we mostly imported stuff from Sweden, and didn't export that much.
How did you hear about Ornäs again after all these years, and how did you first meet Janne and Samuli Ylönen, who are now running the company?
When I was reading the back page of Helsingin Sanomat, I saw this ad of some crazy guy looking to buy Hiort's furniture. And I had kept almost all the furniture that was made in my time. I then decided to phone Janne and say who I am and that I have all these products here. I also had a big pile of original drawings that Nalle had made – that I had kept for some strange reason – fortunately. So that's how the collaboration started with Janne.
Can you remember your reaction to the first discussions about maybe resuming production?
I felt good about Janne instinctively, right away. And as I was going to stop working as an entrepreneur anyway, I was really glad to find someone like Janne. I also told the Ylönen brothers a few things that should be taken into account in the manufacturing process, including how to  make the moulds, as that is not that simple or cheap either. It was actually Nalle and a friend of his who had developed the entire plywood pressing system.
What do you think about Fasetti now, having followed their journey since 2016?
I have been following the boys' business with great interest. It gives me great pleasure to see what the Fasetti people are doing here in Helsinki and also in Hollola. Hats off to everything they have done. Nobody has gone over the top at any point.
I'll take my hat off to them and wish them all the best for the future!
One last question, what is your favourite product of all time?
It's the Mandariini chair. I think it's one of the best chairs to sit on. All Nalle's furniture is good to sit on, of course, but Mandariini is way ahead of the others. It is the only item of Nalle's furniture that I still have at home.