In 1945, Finnish interior architect and designer Carl-Gustaf Hiort af Ornäs established Puunveisto Oy, a joinery workshop in the Lauttasaari district of Helsinki. His aim was to design modern furniture in seamless collaboration with cabinetmakers, just like his Danish colleagues did. Over the following decades, his wish came true when the fruitful collaboration resulted in an impressive collection of sculptural furniture of extremely high quality.
Hiort af Ornäs was a perfectionist, an idealist who strived for magnificence in every piece of furniture. In his day, the premium quality and sophisticated finishing of his furniture designs was repeatedly praised by the press. He was also highly regarded for leading by example, spurring other Finnish furniture manufacturers to raise their standards. Hiort af Ornäs was ambitious in his work, but modest in himself. Instead of building a personal brand, he let the quality of his work speak for itself.
Since 2015, the Ylönen family has steered the new generation of Ornäs, faithful to the heritage of Carl-Gustaf Hiort af Ornäs. Janne Ylönen, Ornäs' CEO, is excited to describe the comeback of Ornäs designs. The furniture designed by Hiort af Ornäs have a timeless yet also topical appeal, and the time has come to bring the original designer into the limelight.

Janne, you, your brother Samuli Ylönen and your families have been leading Ornäs since 2015. How did your journey with Ornäs begin?

Originally, we were introduced to Carl-Gustaf Hiort af Ornäs' production through vintage furniture. Prior to Ornäs, we specialised in selling, restoring and refurbishing Scandinavian vintage design furniture. My background is in dealing with antiques, and my brother is a carpenter. Around a decade ago, we started coming across absolutely fantastic furniture time and time again, with sculptural design and extremely high-quality woodcrafting. We were truly impressed. This furniture was, of course, designed by Hiort af Ornäs. This designer piqued our interest and we became downright obsessed with his work. At first, we collected vintage treasures for our own collection, but then we were contacted by Rolf Mesterton, who was Hiort af Ornäs' right-hand man. Rolf had worked closely with designer Hiort af Ornäs during the time of the Puunveisto company, and he had also continued the designer's life's work at his specific request. In 2015, Mesterton handed us the historic design materials and original prototypes he had in his possession. After Hiort af Ornäs' children gave their blessing to the venture, it was our turn to continue the life's work of Hiort af Ornäs in Finnish design. The following year, we reissued the Siesta armchair, perhaps the most iconic Hiort af Ornäs creation. Our collection has gradually grown around Siesta.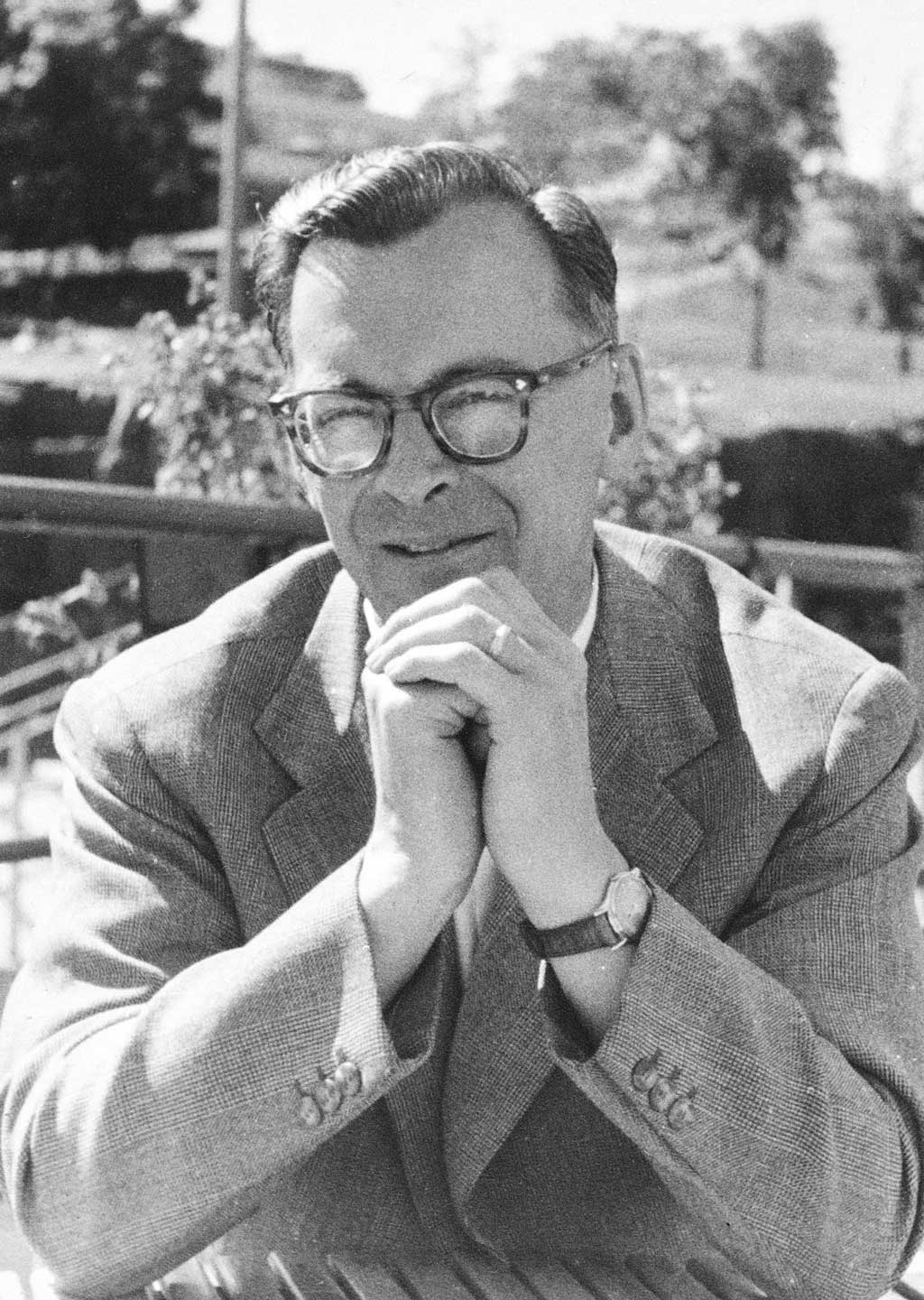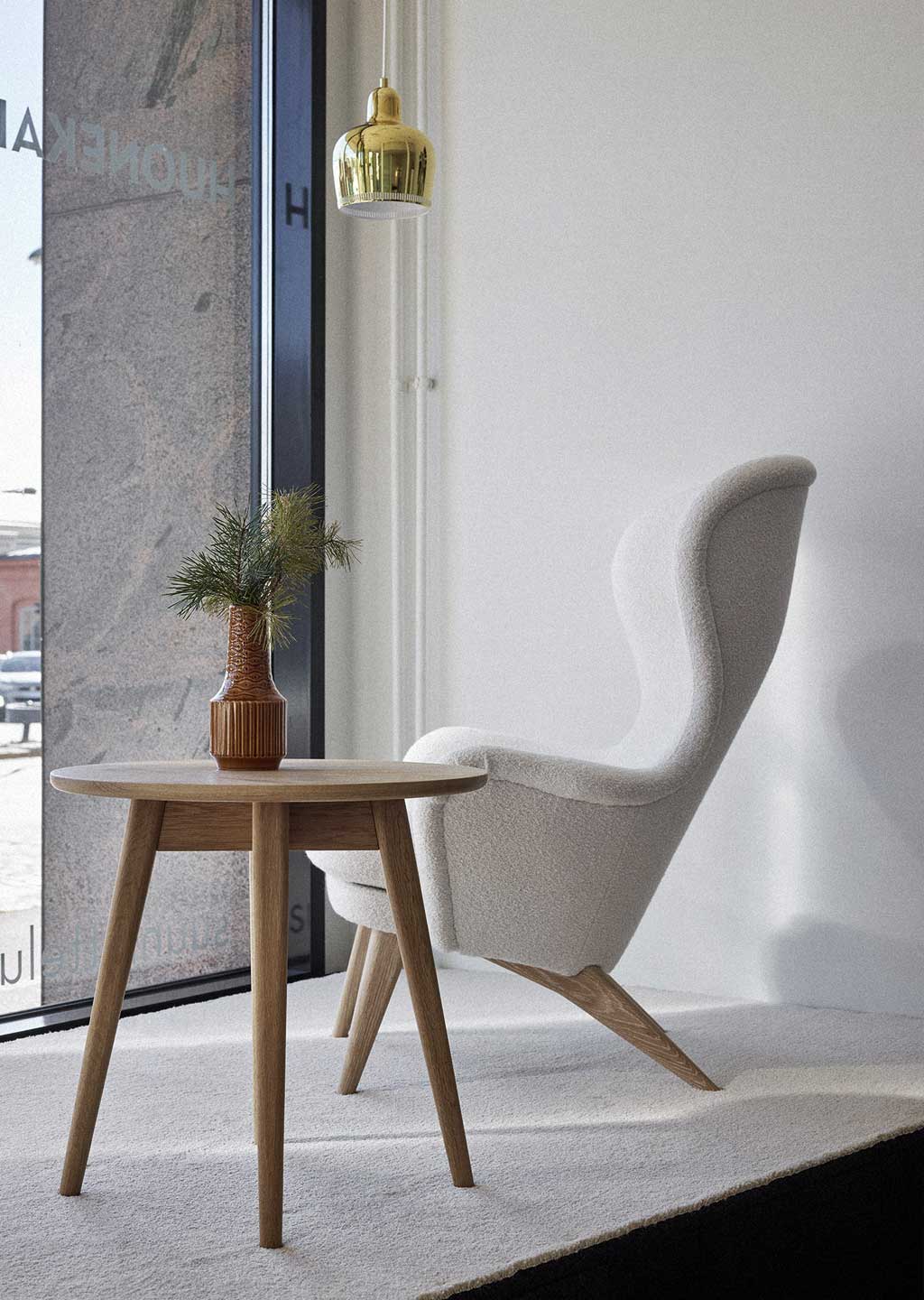 What makes Ornäs furniture unique in this day and age
I am impressed, time and again, by how topical this furniture seems today, having been designed decades ago. As a designer, Hiort af Ornäs was an admirably independent thinker. Although his design language and the way he works with wood reflects the Danish style of design ideals. He adapted international influences in a distinctively expressive way. As a designer, Hiort af Ornäs was often ahead of his time and some of the relaunched furniture in our collection is such that the period of its design is very difficult to guess. The products he designed also uphold the distinctive legacy of Finnish design tradition and history.
At Ornäs, we want to encourage people to make their homes look like their own. The subdued elegance of the products in our collection leaves room for people's individual styles.
Today at Ornäs, we are as passionate about wood as Hiort af Ornäs was in his time. The fact that each piece of Ornäs furniture is made in Finland in our own workshop in Hollola, guarantees that our products are not only masterfully designed, but also masterfully made.
What is the best thing about your job?
 For me, the best thing is to be involved in preserving and continuing a great designer's outstanding life's work, a significant part of the history of Finnish design.
How does today's Ornäs uphold the legacy of the designer Hiort af Ornäs?
Hiort af Ornäs's life's work is the foundation of everything we do.
His legacy comes alive in our collection, centred around the products he designed and that we are relaunching. As a designer, Hiort af Ornäs was uncompromising about quality, be it in design, materials, manufacturing methods or finishing. We share his love for wood, and skilful woodwork is a matter of honour for us, as it was for him. All our furniture is made of the best materials in our workshop in Hollola.
We share his love for wood, and skilful woodwork is a matter of honour for us, as it was for him.